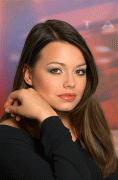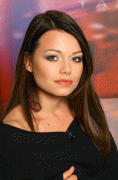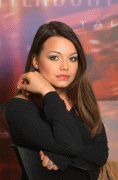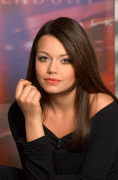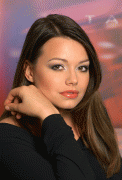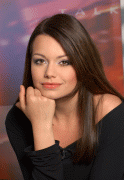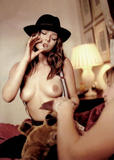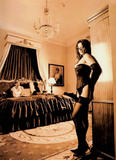 MiMi is a big-city girl. She has been ever since she was born. She's from London, the city for music, and that's bound to make its mark.
The 25-year-old makes songwriter pop, heartbroken rock 'n' roll, poems for the palm of your hand, loud songs for sleepless nights, songs for the drive along the "Natural Born Killers" highway (after the killers have gone to bed)—where you have to take a break every now and then to do a crazy dance in an empty parking lot.
As for the rest, MiMi's name is actually Sarah, and she was born in September 1985 in the British capital. Her parents are the English model, actress, and photographer Polly Eltes and the German singer and actor Marius Müller-Westernhagen.
Despite her successful father, she never saw music as a career option. In spite of this (or maybe because of it), MiMi formed the band Battlekat with three young men in 2004. The wild glam-plus-punk-divided-by-Courtney-Love band practiced every day, did two shows per week, and they still didn't make any money. After finishing school, MiMi worked as a model to pay her rent.
About her father, MiMi says: "I'm very proud of him and what he has achieved." Still, she has a deal with him: "We never talk about music or the industry: I want to gather my own experiences."
The plan is paying off: MiMi has now released Road to Last Night, her first album. The critics have given it rave reviews. The song "Don't You Mourn the Sun" even made it onto the German version of the soundtrack of The Twilight Saga: Eclipse.
ENLACES/FUENTES:
http://wijzeman.wordpress.com/2008/06/09/actrice-cosma-shiva-hagen-fraai-naakt-dan-wel-nackt/
http://wijzeman.wordpress.com/2009/05/22/mimi-muller-westernhagen-fraai-naakt-dan-wel-nackt-in-de-playboy/
http://www.vintage-erotica-forum.com/showpost.php?p=538574&postcount=206
http://www.mimi.de/
http://www.youtube.com/user/mimi/videos