Figurita dificil si las hay, las películas de Max Pecas. Dirigió 30 películas.
Irónico, autocrítico, enigmático y erotómano, Max Pécas es un hombre que ha vivido por el cine y para el cine. Reconocido en Francia como uno de los renovadores de la comedia adolescente desvergonzada, fuera de su país se hizo popular por sus films más abiertamente eróticos, a la cabeza de los cuales se encuentra Yo Soy Ninfómana.
Filmografía:
Première période : Le Polar
Le Cercle vicieux (1960) - La belle et le champion (1962)
Daniella by Night
/ De quoi tu te mêles Daniela ? (1961) con Elke Sommer
Sweet Ecstasy /
Sweet Violence
/ Douce violence (1962) con Elke Sommer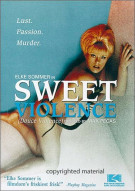 The Slave / Une femme aux abois (1962) - The Erotic Touch of Hot Skin / La baie du désir (1964)
Heat of Midnight / Espions à l'affût (1966) - Five Wild Kids/Girls / Cinq filles en furie (1966)
Love + Fear = Torment / La peur et l'amour (1966/67) - La violence et l'amour (1968)
The Night of the Three Lovers - La nuit la plus chaude (1968)
La main noire (1968) con Janine Reynaud - Claudia y Greta, ligues particulares / Her and She and Him / Claude et Greta (1970)
Deuxième période : Le Porno
Yo soy ninfómana / The Sensuous Teenager / Libido: The Urge to Love /
Je suis une nymphomane
(1971)
Yo soy frígida... ¿por qué? / Let Me Love You / Je suis frigide... pourquoi? (1972) - Club privado / House of 1000 Pleasures / Club privé pour couples avertis (1974)
Sexualmente vuestro / Young Casanova / Sexuellement vôtre (1974) - Rêves pornos (1975)
Las Mil y una perversiones de Felicia / 1001 Perversions of Felicia /
Felicia
/ Les mille et une perversions de Felicia (1975) con Rebecca Brooke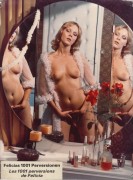 Pornolujuria /
Sweet Taste of Honey
/ Luxure (1976) con Karine Gambier
Troisième période : Le Comique
"Max Pécas es al cine cómico lo que Ed Wood es al cine de ciencia-ficción..."
Tim Burton.
Marche pas sur mes lacets (1977) - Embraye bidasse... ça fume (1978)
Hot Dogs auf Ibiza / On est venu là pour s'éclater (1979) con Ursula Buchfellner - Mieux vaut être riche et bien portant que fauché et mal foutu (1980)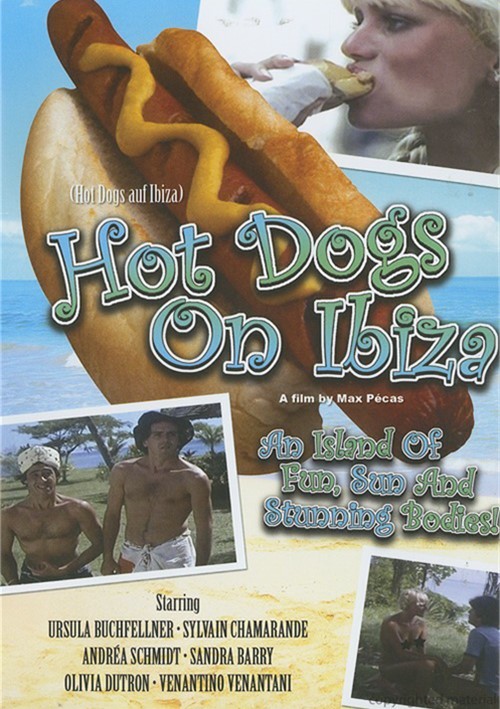 Bellas, rubias y bronceadas / Belles, blondes et bronzées (1981) - On n'est pas sorti de l'auberge (1982)
Les Branchés à Saint-Tropez (1983) - Brigade of Death / Brigade des mœurs (1985)
Brigade of Death / Brigade des mœurs
(1985)
Tagline: 'Dirty Harry' vs. The porn industry
Deux enfoirés à Saint-Tropez (1986) - On se calme et on boit frais à Saint-Tropez (1987)
ENLACES:
http://avaxsearch.com/avaxhome_search?q ... mit=Search
-
http://www.myduckisdead.com/search/label/Max%20Pecas
http://www.dvdempire.com/Exec/v4_list_c ... t_id=23266
-
http://www.rarovhs.com.ar/search?q=max+pecas
http://www.starscafe.com/es/peliculas/c ... actor.aspx
-
http://www.wrongsideoftheart.com/tag/max-pecas/
http://www.zonadvd.com/modules.php?name ... e&sid=5691
- FANSITE @
http://maxpecasspirit.free.fr/pecasdeux.htm
Cinema Blue Talks to Max Pecas @
http://www.lovelockandload.net/forum/index.php?page=33
Eurotika - I am a Nymphomaniac : The Erotic Films of Max Pecas (1999) @
http://freshlib.com/tv-shows/40328-euro ... -skot.html
MÁS Eurotika @
http://freshlib.com/index.php?do=search ... y=eurotika
P.D.: Otro director francés para analizar a futuro es José Bénazéraf, pero hizo 89 películas, así que va a ser complicado hacerle un post que le haga justicia.