TOM WAITS
es muy probablemente uno de los 10 artistas más completos (geniales, interesantes, complejos, "elija su adjetivo") de la historia de la música. Al menos en mi lista está bien arriba.
Desde Closing Time (1973) y Nighthawks at the Dinner (1976), pasando por Heartattack and Vine (1980) y Rain Dogs (1985), y hasta Bone Machine (1992) y la banda sonora de Night on Earth (1992, Jim Jarmusch); el tipo ya había dejado demostrado que se podía morir ahí mismo y ya era una leyenda. Pero su salud nunca estuvo en peligro, quizás su cordura, pero no, creo que tampoco.
Volvió a la tierra 6-7 años despues de aquellos trabajos de 1992 para dejarnos joyas como Mule variations (1999), Alice (2002) y Orphans - Brawlers, Bawlers & Bastards (2007).
En la actuación son memorables sus papeles como "Tom" en Coffee and Cigarettes (2003, Jim Jarmusch) y más recientemente como "Mr. Nick" en The Imaginarium of Doctor Parnassus (2009, Terry Gilliam). Con Gilliam ya había colaborado con su canción "The Earth Died Screaming" en Twelve Monkeys (1995).
Conoció a su mujer, su musa, Kathleen Patricia Brennan, cuando colaboró en los '80s en 4 o 5 películas de Francis Ford Coppola (la banda sonora de One from the Heart, y pequeños roles en The Outsiders, Rumble Fish, The Cotton Club y Bram Stoker's Drácula en donde interpretó a R.M. Renfield, un personaje que en el pasado fuera interpretado por actores de la talla de Klaus Kinski en la versión de Jesus Franco de 1970 por dar un ejemplo).
Pero pasemos a lo que titula este posteo:
Tributos femeninos a Tom Waits
Hay varios, ya que Tom Waits ha tenido incontables covers de sus canciones a través de los años (Ver:
http://www.tomwaitslibrary.com/discogra ... songs.html
)
Mujeres como Norah Jones, Diana Krall, Cat Power, Joan Baez, Sarah Mclachlan y hasta Natassja Kinski cantan los temas del incomparable Tom Waits.
Guitar Women
es el blog donde encontré este sobrenatural disco, está dedicado a bandas y vocalistas femeninas y se sorprenderán de las cosas que encontrarán allí.
Female Tribute To Tom Waits - Vol.1
(2008)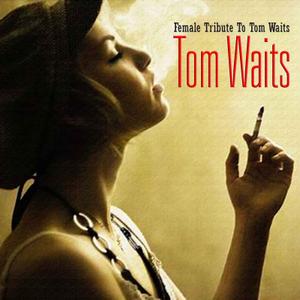 Lista de Temas:
CD1:
01 - Blow Wind Blow [Astrid Seriese]
02 - Diamonds And Gold [The Silver Hearts]
03 - November [Liz Durrett]
04 - Temptation [Clara Bakker]
05 - Anywhere I Lay My Head [Anna Ternheim]
06 - Jersey Girl [Holly Cole]
07 - Earth Died Screaming [Tracy Bonham]
08 - Strange Weather [Marianne Faithfull]
09 - The Heart Of Saturday Night [Diana Krall]
10 - Day After Tomorrow [Joan Baez]
11 - Another Man's Vine [Mélanie Rivaud & Strange Weather]
12 - Green Grass [Cibelle]
13 - Big In Japan [Aileen Loy & Blue Valentines]
14 - Long Way Home [Norah Jones]
15 - Poncho's Lament [The Blacks]
16 - Ol' '55 [Lisa Bassenge Trio]
17 - 29 Dollari (e una borsetta di coccodrillo) [Laura Fedele]
18 - I Hope That I Don't Fall In Love With You [Priscilla Herdman]
19 - Ruby's Arms [Megan Mullally]
20 - Sea Of Love [Cat Power]
CD2:
01 - Temptation [Diana Krall]
02 - Tom Traubert's Blues [Maria João & Mário Laginha]
03 - Yesterday Is Here [Cat Power]
04 - Diamonds And Gold [Aileen Loy & Blue Valentines]
05 - Come On Up To The House [Nicole Owilde]
06 - Downtown Train [Patty Smyth]
07 - It's Over [Vamosbabe & Pascal Fricke]
08 - Underground [Astrid Seriese]
09 - Christmas Card From a Hooker In Minneapolis [Neko Case]
10 - I Hope That I Don't Fall In Love With You [Olivia Gale]
11 - Ol' 55 [Sarah McLachlan]
12 - Tango Till They're Sore [Holly Cole]
13 - Day After Tomorrow [Linda Thompson]
14 - Jockey Full Of Bourbon [Meret Becker & Ars Vitalis]
15 - Please Call Me, Baby [Sally Norvell]
16 - Broken Bicycles [Christine Collister]
17 - Muriel [Eleni Mandell]
18 - Chocolate Jesus [Janelle Lauer]
19 - Fumblin' With The Blues [Claudia Bettinaglio]
20 - Anywhere I Lay My Head [Sista Spooky][/spoiler]
Female Tribute To Tom Waits - Vol.2
(2009)
Lista de Temas:
CD1:
01 - Dirt In The Ground [Christine Collister]
02 - Ruby's Arms [Frente!]
03 - Yesterday Is Here [Mantel Band]
04 - The Fall Of Troy [Mélanie Rivaud & Strange Weather]
05 - San Diego Serenade [Nanci Griffith]
06 - Heart Of Saturday Night [Shawn Colvin]
07 - Green Grass [Agathe & Fine]
08 - I Hope That I Don't Fall In Love With You [Lisa Bassenge Trio]
09 - Please Call Me, Baby [Sally Norvell]
10 - Time [Tori Amos]
11 - No One Knows I'm Gone [Keika]
12 - On The Nickel [Carla Bozulich]
13 - Innocent When You Dream [Lana Lane]
14 - Down Down Down [Astrid Seriese & Peter Meuris]
15 - Bronx Lullaby [Vamosbabe & Pascal Fricke]
16 - Heartattack And Vine [Lydia Lunch]
17 - Downtown Train [Mary Chapin Carpenter]
18 - Chocolate Jesus [Mindstuckinpark]
19 - Alice [Jane Birkin]
20 - Broken Bicycles [Mathilde Santing]
21 - Looking For The Heart Of Saturday Night [Madeleine Peyroux]
CD2:
01 - Wrong Side Of The Road [Claudia Bettinaglio]
02 - Broken Bicycles [Laura Zakian]
03 - Falling Down [Margie Chadburn]
04 - Fumblin' With The Blues [Leadcat]
05 - Yesterday Is Here [Astrid Seriese]
06 - Blind Love [Sarah Borges And The Broken Singles]
07 - Anywhere I Lay My Head [Scarlett Johansson]
08 - Grapefruit Moon [Nanci Griffith]
09 - Jesus Gonna Be Her [Sista Spooky & Pascal Fricke]
10 - Take Me Home [Holly Cole]
11 - Crescere Non Mi Va (I Don't Wanna Grow Up) [Etta Scolla]
12 - Hang Down Your Head [Lucinda Williams]
13 - Fawn [Cida Moreira]
14 - Innocent When You Dream [Julie Doiron]
15 - Rainbow Sleeves [Jane]
16 - Little Boy Blue [Nastassja Kinski]
17 - I Hope That I Don't Fall In Love With You [10.000 Maniacs]
18 - Come On Up To The House [Sarah Jarosz]
19 - New Coat Of Paint [Carol Grimes]
20 - The Piano Has Been Drinking [Poopy Happy Fun Land]
21 - Old Boyfriends [Claire Martin]
22 - Foreign Affairs [Eleni Mandell]
23 - Chocolate Jesus [The Heart Ons]
24 - The Long Way Home [Isabelle Andersson]
Female Tribute To Tom Waits - Vol.3
(2010)
Lista de Temas:

Si les gustan genial y sino, siempre pueden volver a escuchar algún disco de Tom que tengan por ahí.



ENLACES:


Vol. 1 & 2: http://guitarwomen.blogspot.com/2008/10 ... -2008.html , http://multiculturalcinemaemusica.blogs ... -2008.html
Vol. 3: http://guitarwomen.blogspot.com/2008/11 ... ume-3.html , http://multiculturalcinemaemusica.blogs ... ume-3.html
Vol. 1: http://superhumorbrasil.blogspot.com/20 ... emale.html
Vol. 2: http://rapidshare.com/files/369820765/V ... 2--CD1.rar , http://rapidshare.com/files/369820782/V ... 2--CD2.rar


Arte de Tapa:


A Female Tribute To Tom Waits Vol.01 (2008) http://cover-paradies.to/?Module=ViewEntry&ID=405331
A Female Tribute To Tom Waits Vol.02 (2009) http://cover-paradies.to/?Module=ViewEntry&ID=405333
A Female Tribute To Tom Waits Vol.03 (2010) http://cover-paradies.to/?Module=ViewEntry&ID=407622
Tom Waits Quick Reference http://www.tomwaitslibrary.com/directio ... rence.html
Tom Waits Discography http://thepiratebay.org/search/tom+waits/0/3/0
Tom Waits http://multiculturalcinemaemusica.blogs ... om%20Waits