Ya era hora de pegarle una actualización a este CATÁLOGO.
WEBSITE:
http://www.nucleusfilms.com/
POST ORIGINAL:
NUCLEUS FILMS: Cine de culto en Z2 UK - CATALOGO
Good Little Girls (Les petites filles modèles)
[DVD] en USA: The Granddaughter's Model (1971)
Director: Jean-Claude Roy
Studio: Nucleus Films | DVD Release Date: 28 Jun 2010 | Run Time: 85 minutes
Nota: A pesar del sugestivo título, parece una película softcore nomás. Títulos similares, pero XXX, son por ejemplo:
Les Petites filles
(1978) con Cathy Stewart, Edwige Faillel y Marie-Claude Viollet
Open Nightly
aka Dodo, Petites filles au bordel (1980) con Julia Perrin, Marilyn Jess, Cathy Stewart
Gorges profondes et petites filles
(1981) con Catherine Ringer y Cathy Dupré
Fantasm y Fantasm Comes Again
[DVD] - Directores: Richard Franklin y Colin Eggleston
Studio: Nucleus Films | DVD Release Date: 9 May 2011 | Run Time: 79 y 96 minutes
Nota: Ozploitation Softcore, editados en Z1 hace una bocha. Synapse Films, Noviembre de 2004.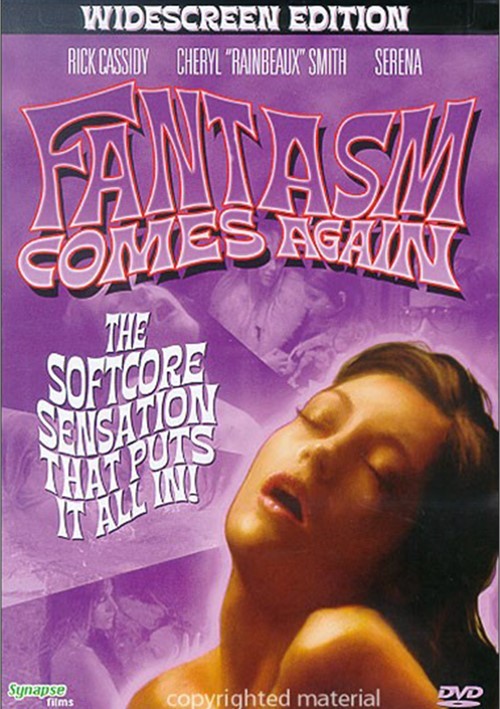 Cast 1: Rene Bond, Uschi Digart, John Holmes, Candy Samples y William Margold
Cast 2: Uschi Digart, Rainbeaux Smith, John Holmes, Serena y Rick Cassidy
DVD Review Z1:
http://www.eccentric-cinema.com/cult_movies/fantasm.htm
Escort Girls [DVD] / Some Like It Sexy [DVD] / The Deadly Females [DVD]
Nota: Más softcore...
Grindhouse Trailer Classics 3
[DVD]
Ver:
viewtopic.php?f=4&t=32993&p=398902#p766641
LO ÚLTIMO...
Cruel Passion
[DVD]
Studio: Nucleus | DVD Release Date: 21 May 2012 | Run Time: 95 minutes
Based on the Marquis De Sade's notorious novel Justine, this outrageous and controversial British sexploitation/nunsploitation drama is now available UNCUT in the UK for the first time in all its lascivious and lustful glory! Justine (Koo Stark, the star of Emily and a former girlfriend of HRH Prince Andrew, Duke of York) wishes to remain innocent and virginal, but instead slips into a life of debauchery, torture, whipping, slavery and salaciousness. Meanwhile, her brazen, flirtatious and liberated sister Juliette ironically receives nothing but happiness and reward for her wanton behaviour. Justine's only possible hope of true love and salvation is one of her sister's former lovers, the suave and elegant Lord Carlisle (Martin Potter from Fellini Satyricon and cult classics Goodbye Gemini, Craze, and Satan's Slave). But is he as virtuous as he seems? Will redemption finally smile upon our heroine? Or will the fates conspire to turn her romantic dream into a blood-soaked nightmare? Featuring sex-crazed priests, lesbian abbesses, flaming crosses, trippy dream sequences, bondage, brandings galore, classic period settings and costumes, and locations reminiscent of Hammer Films in their prime, Cruel Passion is a tormented and tortuous treat for Britsploitation buffs, as well as those who love lusting after frilly-bodiced, tight-bustled, nubile toothsome strumpets. So, whip yourself into shape, sit back and marvel here at a bevy of corseted coquettes, including Ann Michelle (Psychomania, Virgin Witch, Haunted) and Glory Annen (Felicity, Outer Touch, Prey), and let Nucleus Films guide you through another naughty slice of saucy 70s sado-sexual shenanigans! BBFC Advice: Contains strong sex and scenes of sexual violence
Editada anteriormente como JUSTINE.
DVD Reviews @
http://www.dvd-basen.dk/uk/home.php3?se ... nd=z&ok=go
NEW DVD @
http://www.amazon.co.uk/Cruel-Passion-D ... 007CJKH82/
Children Shouldn't Play with Dead Things (1973) + Dead of Night (1977)
[DVD]
Studio: Nucleus | DVD Release Date: 21 May 2012 | Run Time: 170 minutes
Nota: En Z1 existen pero en ediciones individuales.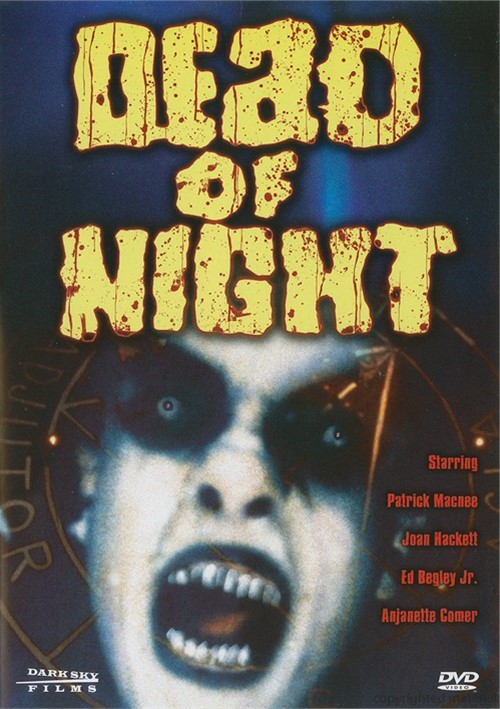 @
http://www.amazon.co.uk/Children-Should ... 007FUDNYI/
CATÁLOGO NUCLEUS FILMS
@
http://www.amazon.co.uk/s/ref=sr_st?key ... eleasedate