1ra. Quincena de Junio
JESS FRANCO'S
THE PERVERSE COUNTESS
(1974)
Mondo Macabro is proud to present the official director's cut of Jess Franco's outrageous and delirious "Countess Perverse." Newly restored from a rare camera negative, this limited-edition DVD arrives on June 12th with a S.R.P. of $24.99.

In the "Countess Perverse" aka "La comtesse perverse" (1973, France, 78 min.), a pair of decadent and debauched aristocrats turns their private island into a human hunting ground where they can stalk their naked prey. As each victim is murdered, their carcass is then cooked and fed to their guests; simply delicious! What the unsuspecting visitors don't realize is that they will soon become the next evening's "meal, " eventually fighting for their lives in a shocking and flesh-baring cat-and-mouse game. With suave actor Howard Vernon ("Seven Women for Satan") and the stunningly sexy Alice Arno ("Justine de Sade"), the "Countess Perverse" delivers Jess Franco-sized, wicked entertainment packed with sex, sleaze and outrageous behavior.
COUNTESS PERVERSE
A film by Jess Franco
1973, France, 78 min., Color, Unrated
S.R.P: $24.99; Street date: June 12, 2012
Starring Alice Arno, Howard Vernon Kali Hansa, Lina Romay, Tania Busselier and Robert Woods
Tech and Special Features include:
- Brand new transfer from original negative , Anamorphic 16:9, (1.33:1)
- French with English Subtitles
- Interview with actor Robert Woods
- Extensive Production Notes and introduction by film critic Stephen Thrower
- MONDO MACABRO previews
THE
NIKKATSU
EROTIC FILMS COLLECTION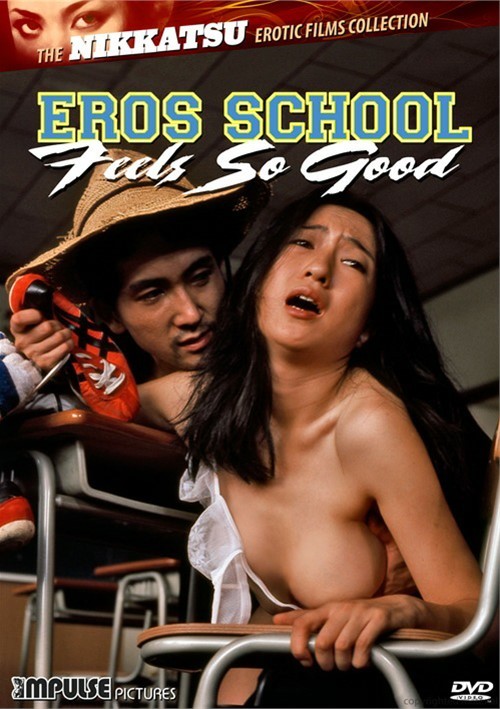 Impulse knocked out dar­ing cin­ema cultists a short while ago with their one-two punch of True Story Of A Woman In Jail: Sex Hell and Debauchery. It looks like that knock­out streak will con­tinue in June when they release their next two Nikkatsu erotic shock­ers, Eros School: Feels So Good and Zoom Up: The Beaver Book Girl. Both films are first-time-ever U.S. home video releases with fresh anamor­phic trans­fers, optional English sub­ti­tles and liner notes from Japanese pink-film scholar Jasper Sharp. Read on for the red-hot Rising Sun details, includ­ing the out­ra­geous plot synopses…
Impulse Pictures is proud to announce the next releases in their acclaimed series, The Nikkatsu Erotic Films Collection. A col­lec­tion of clas­sic Asian "ero­duc­tions" designed to shock and tit­il­late fans of extreme erotic cinema.
EROS SCHOOL: FEELS SO GOOD
Impulse Pictures presents EROS SCHOOL: FEELS SO GOOD, pos­si­bly one of the most con­tro­ver­sial and offen­sive Nikkatsu films ever made. Ryu (Murakuni Shôhei), a sin­is­ter trans­fer stu­dent with a dark past, sex­u­ally assaults his way through his nubile female class­mates to his ulti­mate con­quest, the leggy ath­letic champ and class pres­i­dent Misa (Asami Ogawa). Tadao, a fel­low class­mate, is also in love with Misa and wants to take her vir­gin­ity for him­self. The big Eros High School track meet is hap­pen­ing soon. Will these two boys ruin her chance of win­ning? What strange secret is Misa hid­ing from every­one? Why is Ryu pranc­ing around in a banana ham­mock with a pet pig?
Perhaps the biggest ques­tion is, how can some­thing so wrong feel so good? EROS SCHOOL: FEELS SO GOOD goes fur­ther than most in trump­ing itself in out­ra­geous­ness. By the film's end, your jaw will be on the floor and your eyes will be pop­ping out of your head at what you've just watched on your tele­vi­sion screen. You'll dis­cover, at Eros High School, no one is safe from the obscen­ity… not even the pig.
Special Features:
- Liner notes from Japanese film scholar, Jasper Sharp
Director: Kurahara Koretsugu
Starring: Murakuni Shohei, Asami Ogawa
Run Time: 67 minutes
Release Date: June 12, 2012
Language: Japanese
Aspect Ratio: Anamorphic Widescreen 2.35:1
Format: DVD
Region: Region 1
Price: $19.95
ZOOM UP: THE BEAVER BOOK GIRL
Impulse Pictures is proud to present the con­tro­ver­sial Nikkatsu clas­sic, ZOOM UP: THE BEAVER BOOK GIRL, a sex­u­ally per­verse mys­tery set within the adult mag­a­zine indus­try. A woman is bru­tally assaulted in an aban­doned fac­tory, and her assailant escapes into the dark­ness after drop­ping a wad of money. A few years later, a pho­tog­ra­pher spe­cial­iz­ing in school­girl panty shots meets his match when a mys­te­ri­ous femme fatale vol­un­teers to be his new model. This woman used to be the "queen" of the skin mag­a­zines, but she is also hid­ing a ter­ri­ble secret and may be a wanted fugi­tive. Will the pho­tog­ra­pher escape her sex­ual grasp?
ZOOM UP: THE BEAVER BOOK GIRL is a film spawned from the dark manga sto­ries of Takashi Ishii, fea­tur­ing women trou­bled by the psy­cho­log­i­cal effects of sex­ual vio­lence. Barely stay­ing within the bound­aries of Japanese cen­sor­ship laws, this film will shock and sur­prise you.
Special Features:
- Original Theatrical Trailer
- Liner notes from Japanese film scholar, Jasper Sharp
Director: Takashi Kanno
Starring: Junko Mabuki, Hayano Kumiko, Yoshiko Saski
Run Time: 64 minutes
Release Date: June 12, 2012
Language: Japanese
Aspect Ratio: Anamorphic Widescreen 2.35:1
Format: DVD
Region: Region 1
Price: $19.95
RETROMEDIA
: BOOBS & BUTTS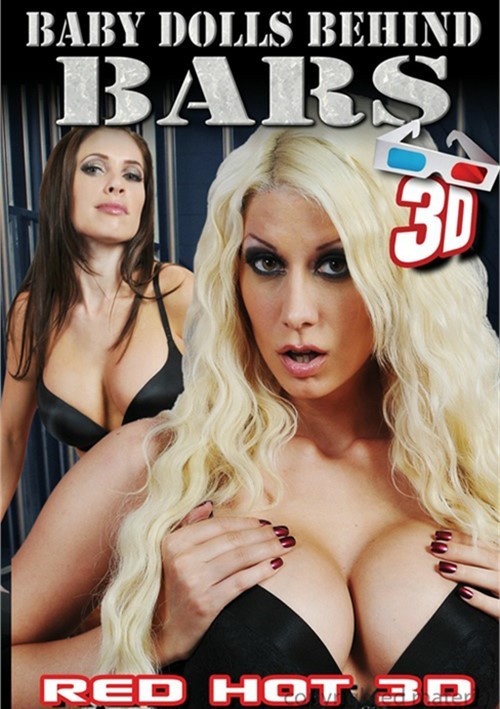 BABY DOLLS BEHIND BARS IN 3D
Item: RME2111
UPC: 802993211100
SRP: $ 19.99
Run Time: 81 minutes
Ditzy police cadet Sissy (Jazy Berlin) goes undercover in a maximum security prison to get the goods on World Famous Jewel Thief, Maggie (Erika Jordan). Once inside she uncovers a devious plot headed up by the wicked Warden (Christine Nguyen). Starring Jazy Berlin, Erika Jordan, Christine Nguyen, Jenna Presley, Jade Starr, "Baby Dolls Behind Bars" is an erotic action-comedy romp with the addition of eye-popping 3-D from the cult movie experts at Retromedia Entertainment. Contains both 3-D (2 pair of anaglyph 3-D glasses are included inside the DVD case) and non-3-D versions!
THE TEENIE WEENIE BIKINI SQUAD
Item: RME2108
UPC: 802993210806
SRP: $ 14.99
Run Time: 81 minutes
Magazine icon and international playboy Teffler thinks someone is trying to destroy his publishing empire. But who could it be? It's a job for the Teenie Weenie Bikini Squad; three beautiful detectives who are ready and willing to uncover more than just petty crimes! It's danger, espionage and nakedness! Starring Kelli McCarty (former MISS USA), Brandin Rackley, Michelle Maylene, Beverly Lynne, Kylee Nash, The Teenie Weenie Bikini Squad is another laugh-packed erotic caper from the cult movie authorities at Retromedia Entertainment. The DVD features a widescreen transfer, stereo surround sound and contains bonus trailers.
ENLACES/FUENTES:
http://horrornews.net/51297/countess-perverse-hunting-for-humans-jess-franco-style/
http://robertmonell.blogspot.com.ar/2012/01/mondo-macabro-does-jess-franco-in-2012.html
Los Destacados en DVD Zona 1 del FORODVDMANIA - MAYO 2012
Los Destacados en DVD Zona 1 del FORODVDMANIA - ABRIL 2012
Los Destacados en DVD Zona 1 del FORODVDMANIA - MARZO 2012
Los Destacados en DVD Zona 1 del FORODVDMANIA - FEBRERO 2012
Los Destacados en DVD Zona 1 del FORODVDMANIA - ENERO 2012
http://www.schlockmania.com/sw-eros-school-zoom-up/
http://mcbastardsmausoleum.blogspot.com.ar/2012/05/two-more-from-impulse-pictures-nikkatsu.html
http://zombiesdontrun.net/2012/04/two-new-nikkatsu-dvd-titles-coming-june-12th-from-impulse-pictures/
http://zombiesdontrun.net/2012/05/two-from-nikkatsu-impulse-pictures-coming-on-dvd/
RETROMEDIA:
http://bayviewent.homestead.com/JUNE12newreleases.html