Gregg Popovich
(born January 28, 1949) is an American basketball coach, and is currently the head coach of the National Basketball Association's
San Antonio Spurs
. Taking over as coach of the Spurs in 1996, Popovich is the longest tenured coach in both the NBA and all Big Four sports leagues.
He is often referred to as "Coach Pop" or simply "Pop." He has won four championships as head coach of the Spurs.
San Antonio
In 1994, Popovich returned to San Antonio as the general manager and Vice President of Basketball Operations after a new ownership group purchased the team. Popovich's first move was to sign Avery Johnson to become the team's starting point guard. The two won an NBA title together in 1999.
Following the 1996–97 NBA season, the Spurs won the first overall pick in the NBA Lottery and drafted
Tim Duncan
out of Wake Forest University. The Spurs blossomed as Duncan teamed up with the 7'1"
David Robinson
to give them a "Twin Tower" offense and defense for several years.
In 2002, Popovich relinquished his position as general manager to
R. C. Buford
, who had served as the team's head scout. Popovich and Buford both got their starts in the NBA in 1988 as assistants on Brown's coaching staff with the Spurs.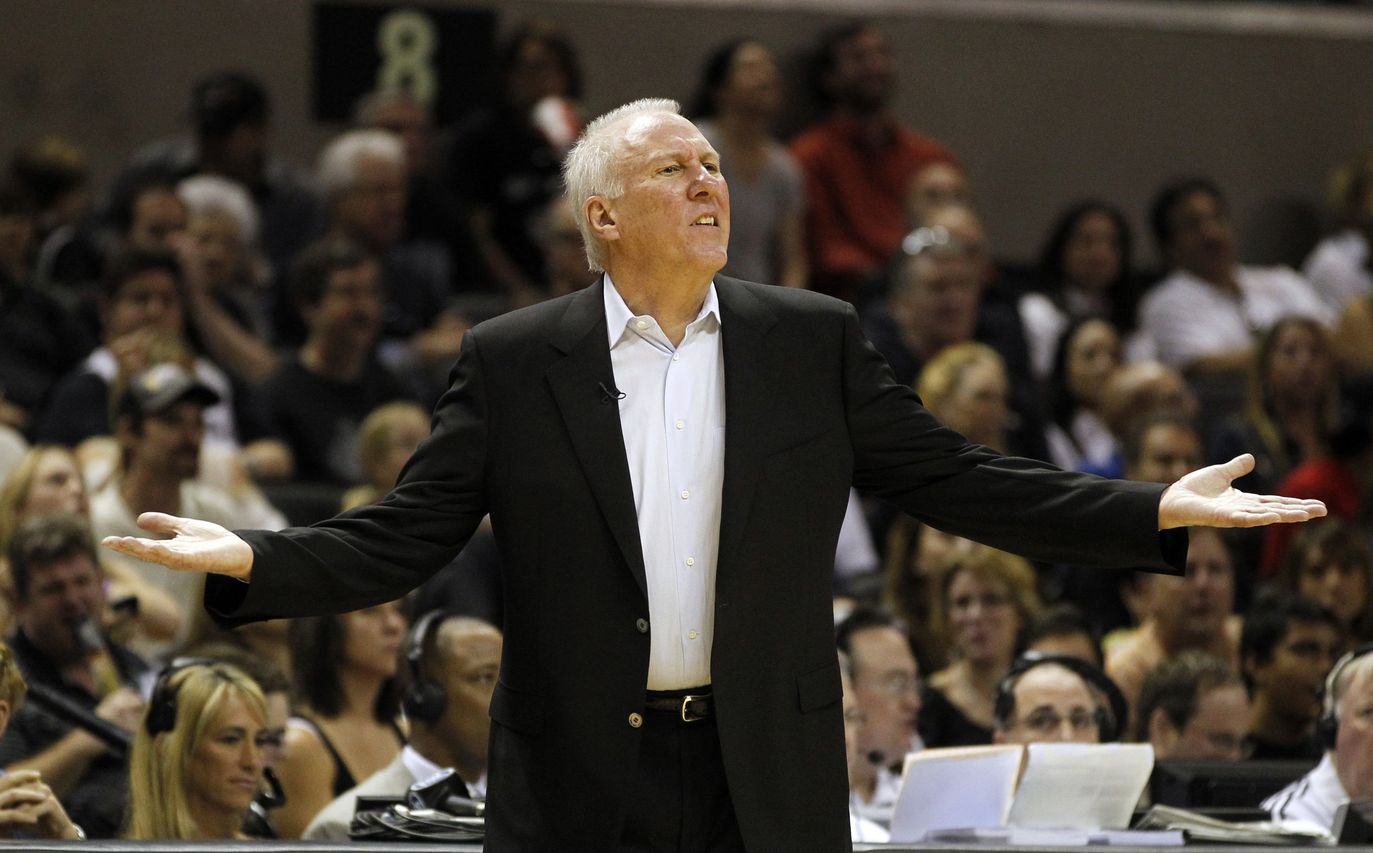 Popovich has won four championships with the Spurs, including their first championship in
1999
. They later repeated as champions in
2003
,
2005
, and
2007
. Popovich has been named
NBA Coach of the Year
twice, in 2003 and 2012.
He earned his 500th career victory on March 2, 2006, becoming the fourth-fastest coach in NBA history to reach that milestone. He led the team to a 63–19 season in 2006, which set a new franchise season record.
Popovich won his 100th playoff game on May 19, 2008, on the New Orleans Hornets' home court. The win tied him for third place in all-time playoff coaching victories with his friend and mentor, Larry Brown.
On May 2, 2012, Popovich won his second
Coach of the Year Award
for the
2011–12 NBA season
.
ENLACES/FUENTES:
http://en.wikipedia.org/wiki/Gregg_Popovich