A mediados del 2005 conocí una banda llamada TRANS-SIBERIAN ORCHESTRA.
En esa época hice un pequeño post sobre uno de sus albumes:
viewtopic.php?f=19&t=13195&p=136419
En 3 de las canciones la vocalista femenina es PATTI RUSSO, la reconocida partenaire de Meat Loaf desde la época de Bat Out Of Hell II: Back Into Hell (1993).
Finalmente, luego de casi 7 años, lo ví en stock en SecondSpin.com y se vino para casita.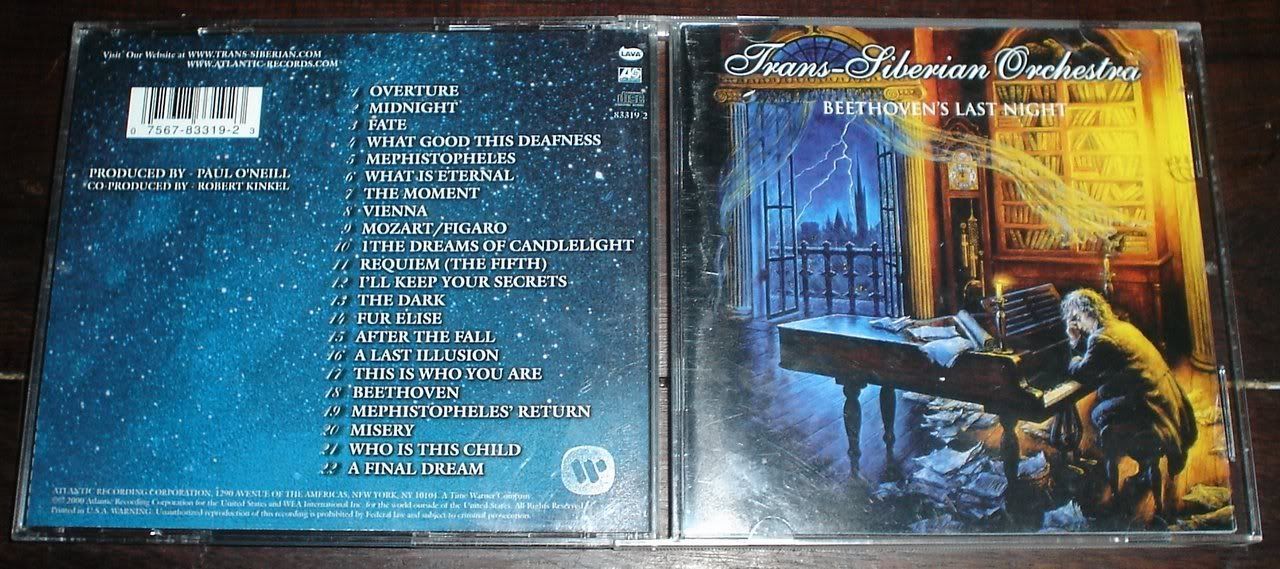 Overture / Midnight / Fate / What Good This Deafness / Mephistopheles / What Is Eternal / The Moment / Vienna / Mozart
The Dreams Of Candlelight / Requiem / I'll Keep Your Secrets / The Dark / Für Elise / After The Fall / A Last Illusion
This Is Who You Are / Beethoven / Mephistopheles' Return / Misery / Who Is This Child / A Final Dream
Fuente:
http://www.trans-siberian.com/discograp ... _night.php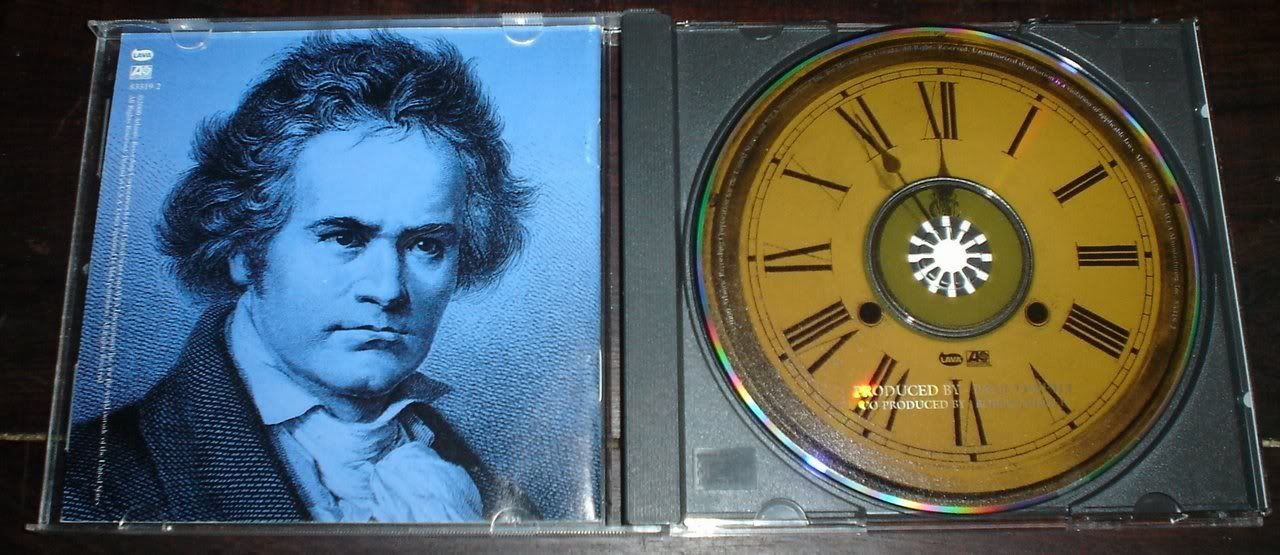 Temas de Patti Russo:
10. The Dreams Of Candlelight
12. I'll Keep Your Secrets
15. After The Fall
Discografía de la banda:
http://www.trans-siberian.com/discography/index.php
TPB:
http://thepiratebay.se/search/trans-Sib ... tra/0/3/0/
Ahora en 2012 está por salir una nueva edición del disco, que espero no tardar 7 años en conseguirlo a buen precio.
New Release - Beethoven's Last Night: The Complete Narrated Version
Available March 13! [Feb. 27, 2012]
BEETHOVEN'S LAST NIGHT: THE COMPLETE NARRATED VERSION
will debut March 13 as a two-CD set and will be available exclusively at Wal-Mart stores and TSO concerts. The album will be released digitally on April 17 at all digital retail outlets.
This reissue includes all of the music from the original release and, for the first time, the narration featured during live performances of the album. It comes packaged with a booklet filled with illustrations of the story, plus the full lyrics and narration.
Disc 1
Bethovens Last NightOverture / Midnight Narration / Midnight / Fate / What Good This Deafness Narration / What Good This Deafness
Mephistopheles Narration / Mephistopheles / What Is Eternal Narration / What Is Eternal / The Moment Narration / The Moment
Vienna Narration / Vienna / Mozart Narration / Mozart / The Dreams Of Candlelight Narration / The Dreams Of Candlelight
Requiem (The Fifth) Narration / Requiem (The Fifth) / I'll Keep Your Secrets Narration / I'll Keep Your Secrets
The Dark Narration / The Dark / Fur Elise Narration / Fur Elise / After The Fall Narration / After The Fall
Disc 2
A Last Illusion Narration / A Last Illusion / This Is Who You Are Narration / This Is Who You Are / Beethoven
Mephistopheles' Return Narration / Mephistopheles' Return / Misery Narration / Misery
Who Is This Child Narration / Who Is This Child / A Final Dream Narration / A Final Dream / Ending Narration
FUENTE:
http://www.trans-siberian.com/news1/ind ... 2012-02-27
MÁS VIDEOS:
http://www.youtube.com/results?search_c ... deos&uni=3